Solar trees are seriously cool, and in this quick read, we explain how does solar panel trees work, and see if they are applicable for your home or local business property?
What Is A Solar Panel Tree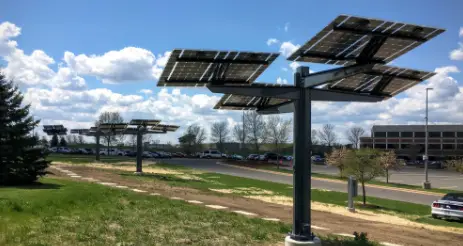 A solar panel tree or solar tree is simply a type of ground-mounted solar panel system with the support of more than just one solar panel.
It's a new method for installing solar panels in various angles and positions on a tree-like structure thus saving a huge amount of space. The tree can also be like a real-life tree that consists of a stem, multiple branches, and solar
panels as leaves
Its visual appearance gives it the name solar panel tree or solar trees.
Main Components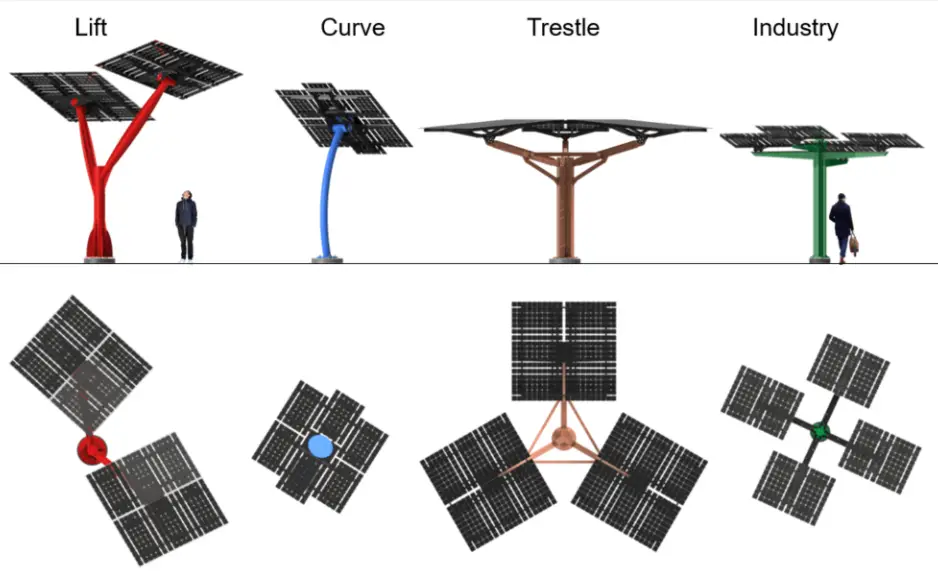 Multiple solar panels
Strong metal tower
Multiple lights
Battery packs
Metallic stem and branches for connecting them together
How Does It Work?
Solar panels turn sunlight into energy, and solar trees take it a step further beyond its obvious function.
Solar trees are one of the solutions to the scarcity of land, and people can build them in any place around the world where the sunlight is reachable to provide power. It's basically a concept to stack solar panels on top of one another.
The design is ideal for open park and property integration to offer shade like real trees without the limitation of the traditional multi-point mounting system.
How Does It Differ From Other Solar Power Options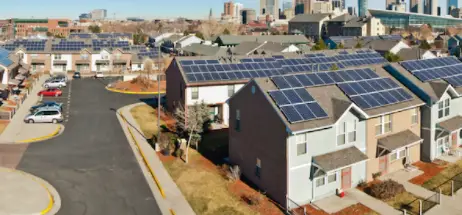 Traditional rooftop solar array setups require a durable racking system affixed to the roof's shingles.
Solar tree systems elevate panels high into the air and support them with a single free-standing structure. Homeowners with incompatible rooftops can potentially use solar tree design around the property to benefit from solar energy.
Customizable options are available to add attached seating or tables below the panels as well as color customizations, to give solar trees an aesthetic appeal that traditional panels don't have.
There are also leaf alike solar trees currently in development.
Performance & Cost Comparison
Solar trees have a higher average cost than traditional solar options. For a homeowner, it's not a good choice.
The average cost of a 5 kW rooftop solar system costs around $12,000 to $21,00, which is significantly lower than even the lowest price point for Spotlight Solar's solar tree of $30,000.
| | | |
| --- | --- | --- |
| Solar System | Power Output | Cost |
| Rooftop | 5 KW | $13-18K ($2.8 – $3.6 / W) |
| Ground Mounted | 5 KW | $14-21K ($2.9 – $4 / W) |
| Solar Tree | 5 KW | $30-60K, Up to $100K ($6 / W) |
Should You Buy A Solar Tree for Your Property?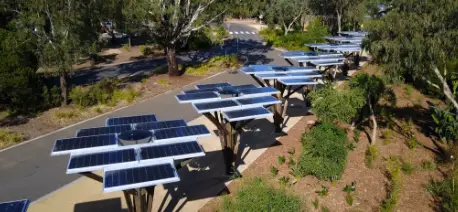 Based on my personal thoughts, the solar tree looks better for home properties in exclusive locations away from other homes. When it comes to the cost, it can produce enough energy to power an entire home, but it doesn't make sense due to the current cost and size.
If you are looking for a design-savvy solar solution for commercial properties and don't have the option of installing rooftop solar, a solar tree may be a good fit for you, but it will not produce enough to power the entire building. This is where traditional rooftop solar panels are still proven to work.