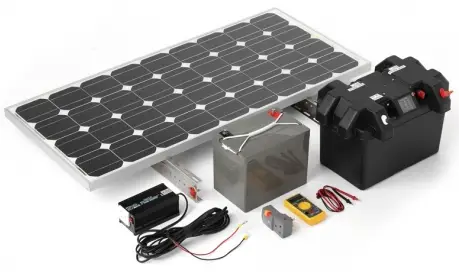 If you're searching for the best DIY solar generator kits, look no further than our list of these 7 devices for generating the power you need in an eco friendly way.
These are all-in-one solar generators for cost-effective and customizable option for your next solar project.
Everything is included to get you started fast.
Let's check them out.
7 Best DIY Solar Generator Kits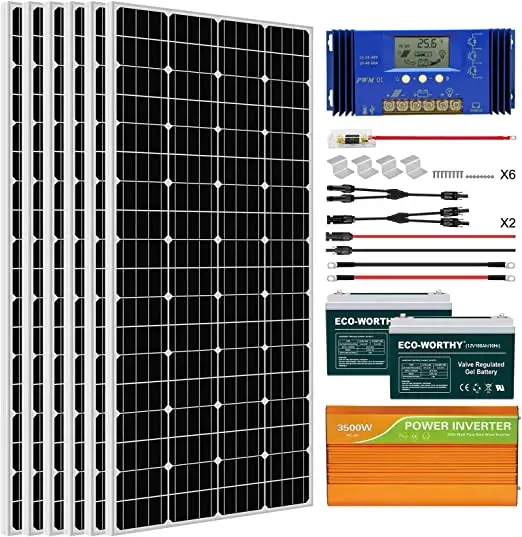 Why did we choose this one?
Let's start with the ECO-WORTHY 1KW Complete Solar Panel System Kit. This powerful 1KW DIY solar generator kit includes the components you need for a successful installation, so you can start utilizing the sun's energy immediately.
This solar generator kit contains six 195W solar panels, a 4-string combiner box, a 60A charge controller, as well as the necessary cables and mounting brackets. Top that all off with a 1-year full warranty and 24/7 customer support, and this DIY solar generator kit really becomes the complete package.
What are users saying about this product?
Includes Combiner Box- This particular model is the only one on our list that includes a 4 string combiner box. This useful addition to the kit makes it possible to merge the input power coming from the individual solar panels.
The main benefit of the combiner box is to optimize your solar system, while also protecting against short circuits or even lightning surges. The ECO-WORTHY 1KW Complete Solar Panel Kit ensures your equipment is protected, so you can worry less and save more.
Great Power Output– While the total energy output depends heavily on available sunlight, the estimated daily electric output of 4 kwh can easily power your off-grid home, trailer, or RV. Featuring 6 durable solar panels, this solar generator kit can comfortably run your refrigerator, A/C unit, lighting, computer, etc.
Of course, being a DIY kit means you can always build out your system, but starting off with a high power output lets you take full advantage of all the benefits solar energy has to offer.
24/7 Support Included– If you ever happen to run into an issue with your DIY solar generator kit, you can count on customer support from ECO-WORTHY. They make it easy to contact the support team by phone, email, website chat, contact page, or on Facebook.
Knowing your important questions will be answered in a timely manner is an invaluable add-on to this kit, which creates an ensured long and productive product lifetime.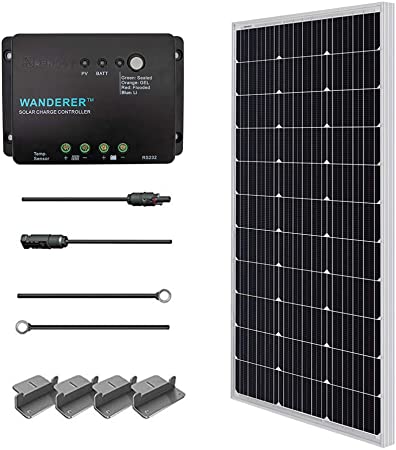 Why did we choose this one?
When opting to make the switch to solar power, you have to start somewhere. The Renogy 100W 12V Monocrystalline Solar Starter Kit is ideal for folks just beginning their dive into the world of solar energy.
Although this DIY solar generator kit does not include every single piece of equipment, a battery, for example, its affordable price is the perfect jumping off point. On the other hand, if you're looking to expand on an already existing kit, this may also be an inviting option.
Renogy is one of the best known brands in portable solar power, so this small kit is perfect for tying into the existing battery of an RV or boat.
What are users saying about this product?
Great for beginners – Getting started is often the hardest part of any project. The 100W Monocrystalline Solar panel included in this kit is a highly efficient panel that excites both amateurs and experts.
This DIY Solar generator kit also features a 30A PWM charge controller, mounting Z brackets, a 10AWG MC4 adaptor kit, and 10AWG tray cables. By providing the essentials, those who are new to solar can start building and modifying their own personal system as needed.
Unbeatable Value– It's easy to see why this DIY solar generator kit is a top choice among solar energy enthusiasts. The low price point isn't the only attractive feature of this kit.
The quality of the Monocrystalline solar panel and secondary components are also top notch. This extraordinary value provides a low cost introduction into the clean and cost-effective solar landscape, so you don't have to break the bank.
Durable Solar Panel– Durability is a must when talking about solar kits. You'll want to have confidence that your system can withstand the elements and survive harsh conditions.
The Renogy 100 Watts 12 Volts Solar Starter Kit guarantees that level of hardiness. This DIY solar generator kit sports a corrosion-resistant aluminum frame, allowing it to hold up for years and years in the outdoors.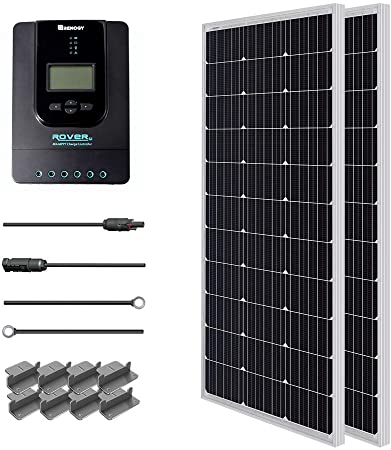 Why did we choose this one?
If you are in the market for something slightly more powerful than our previous pick, then the Renogy 200 Watts 12 Volt Monocrystalline Solar Starter Kit might be right in your wheelhouse.
With double the wattage of the Renogy 100W Starter Kit, this DIY solar generator kit can power your RV or boat with ease. The compact design of the solar panels, combined with the super efficient MPPT charge controller, makes this DIY kit a best seller.
You also won't have to worry about your Monocrystalline solar panels harboring any damage, seeing as they feature the same sturdy corrosion-resistant aluminum frame as the previous model.
What are users saying about this product?
Starter Kit With Power- Starting off with extra power for a minimal price is never a bad idea. After you've chosen the ideal battery for your system, this added energy output will allow you to sufficiently run your RV appliances, lights, computer, TV, and whatever else you might need.
Those with larger RVs or boats will immediately benefit from the 200W output, and have the option to customize their system if more energy is necessary.
Efficient Charge Controller – A major benefit of this DIY solar generator kit is the 40A MPPT charge controller. MPPT stands for Maximum Power Point Tracking, which offers a 30% more efficient power transfer from the solar panel to the battery.
This efficient power transfer means faster and more reliable power. When you're counting on your solar generator to keep things running, efficiency is paramount.
Includes Two Solar Panels– Not one, but two solar panels help to power this solar generator kit. That means you'll be able to capture twice as much sunlight, converting that into twice as much power output.
Measuring approximately 42.2" x 19.6" x 1.4", the compact design of these long-lasting solar panels can conveniently fit on the roof of your RV, cabin, shed, or boat. Each solar panel has also been evaluated and tested to ensure there is no hot-spot heating of the panel.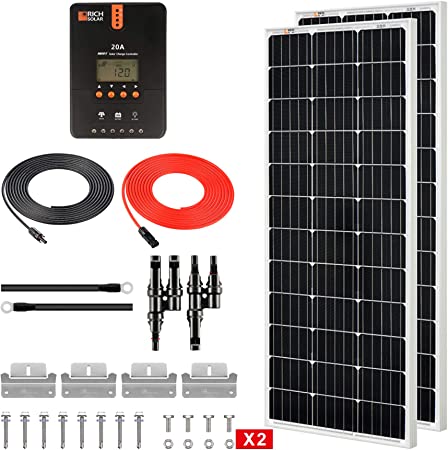 Why did we choose this one?
Quality, efficiency, and flexibility are three words that come to mind when discussing the RICH SOLAR 200 Watt 12 Volt Monocrystalline Solar Starter. The premium Monocrystalline solar panels perform with greater efficiency and boast a sleeker appearance than rival Polycrystalline solar panels.
Featuring a 20A MPPT charge controller and a leading warranty, choosing the RICH SOLAR 200 Watt Solar Starter for our list of the 7 Best DIY Solar Generator Kits was an easy decision. Not to mention, this solar starter's reasonable price tag is another reason to celebrate.
What are users saying about this product?
Impressive Warranty- First, let's cover the warranty. RICH SOLAR offers an incredible 25 year warranty, and guarantees at least 80% output over that time period. There is also an additional 5 year warranty on materials and workmanship.
With a warranty of such substantial length, you won't have to feel any anxiety over whether or not you're truly getting the most out of your products.
Parallel Connectors– The included parallel connectors make it easy to wire the solar panels together. Certain solar generator kits require parallel connectors to be purchased separately, but this RICH SOLAR Solar Starter Kit conveniently provides these pieces of the necessary hardware.
Including these small but important items allows you to utilize both solar panels from the start.
High Quality Components – The two 100W Monocrystalline solar panels can stand up to continuous use in tough outdoor conditions.
Combine the quality solar panels with the highly efficient MPPT charge controller and you are all set to begin crafting your personal solar energy kit with some of the best products on the market. Even the smaller components such as the brackets, connectors, and cables, are designed to last, backed by the warranty.
Why did we choose this one?
The WindyNation 400 Watt Solar Kit includes four solar panels. While not as many as the ECO-WORTHY 1KW Complete Kit, this DIY solar generator kit packs a powerful punch that may just be the perfect middle ground option.
With all the hardware included, this is a great choice for anyone looking to power their RV appliances or off-grid home.
Once again, this DIY solar generator kit features an impressive warranty so you don't have to worry about any problems arising.
What are users saying about this product?
Good Power Output- Four 100 Watt Polycrystalline solar panels provide the energy for this system. As with other DIY solar generator kits, more panels can always be added to increase production, but four 100 Watt panels is a great place to start.
With ideal sunlight conditions, this kit can provide 1600 watt hours or 135 amp hours of charge per day. As long as there is sunlight, you can count on this solar generator kit to supply enough power for all of your off-grid requirements.
Easy To Set Up– Considering that our list is comprised of the Best 7 DIY Solar Generator Kits, there should be an emphasis on the DIY aspect. When doing something yourself, you want to make sure it's not overly complicated.
The WindyNation 400 Watt Solar Kit is easy to install and includes a descriptive instruction manual. Mount the solar panels, connect all the required components, supply your own battery, and you'll be ready to go.
Long Warranty– Many of the DIY solar generator kits on our list come with excellent coverage, but this kit's 25 year power output warranty is another top warranty in the solar industry. The solar panels themselves feature a 5 year warranty, but their durable construction, built to protect from rain, snow, and wind can provide many more years of use.
Warranties are important, especially with products that will be put to the test in all weather conditions. WindyNation proudly backs their product quality so you can be fully satisfied with your purchase.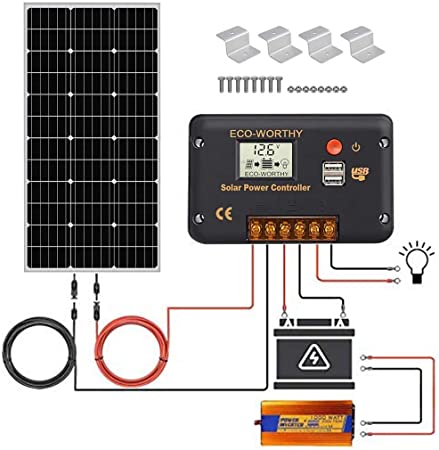 Why did we choose this one?
Yes, this ECO-WORTHY 100 Watt Solar Panel Kit only includes a single solar panel, but that doesn't mean it's not a top contender on our list. ECO-WORTHY produces premium quality solar panels that not only withstand the elements but never falter even on bumpy roads or rough waters.
This kit is easily customizable and includes a 1000W 12V-110V Pure Sine Wave Inverter, a 20A PWM charge controller with USB port, a set of mounting brackets, and a 16-foot solar cable adaptor. So whether you're looking for a stand alone solar starter or a worthy addition to an existing solar setup, this solar generator kit is a win-win.
What are users saying about this product?
Includes Inverter- By including an inverter in this solar generator kit, DC electricity from the solar panels can be converted to AC electricity.
A majority of appliances and electronic devices require AC electricity. While other solar generator kits may require you to supply your own inverter, by choosing this DIY solar generator kit from ECO-WORTHY you'll have one less thing to worry about.
Low Maintenance Panel– The Monocrystalline solar panel in this kit comes encased in aluminum alloy with anti-corrosion properties. Keeping the panel clear of leaves or other debris is important for achieving maximum power, but other than an easy wipe down every so often, these solar panels basically care for themselves.
Water, ice, snow, and other precipitation don't pose a problem for this solar generator kit. An added bonus is the compact size of the solar panel, measuring just 39.8" x 20.1" x 1.4". This solar panel fits nicely on an RV, boat, or cabin roof without being obstructive.
System Protection– Protection is key. With built-in short circuit protection, overload protection, and over thermal protection, there is an extra security barrier so your DIY solar generator always remains in peak working condition.
If power consumption exceeds the capacity of the inverter, 120W over 10 seconds, the inverter will shut down rather than risk damage.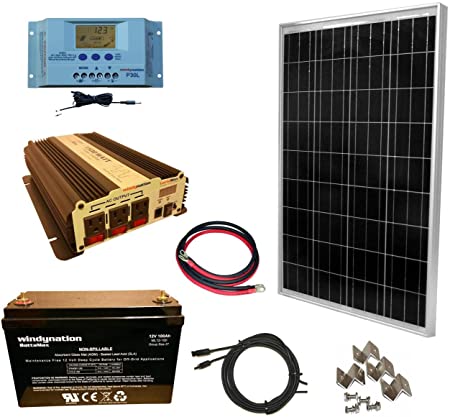 Why did we choose this one?
The final item on our list of the 7 Best DIY Solar Generator Kits features something the other options on our list do not. The 100ah AGM Deep Cycle Battery is a major benefit of the WindyNation 100 Watt Solar Panel Kit. Not only is the battery included, but the Verta-Max 1500W Power Inverter makes this an all inclusive option.
Some people prefer personally selecting the individual components of their solar generator kits, but for those who are looking to jump right into the world of solar energy, this might be your ideal kit.
What are users saying about this product?
All Inclusive- Choosing this DIY solar generator kit means you'll have everything you need for off-grid power without multiple trips to the store.
The battery lets you store the energy generated from the solar panels, so you can keep your lights on and your food cold while out in the backcountry or on the road.
Mounting hardware, cables, connectors, a charge controller, and a 100W solar panel round out this impressive solar generator kit.
Saves Time & Money– Unless you decided to expand your system by adding additional solar panels or batteries, you won't be faced with the task of having to purchase additional accessories and elements for your DIY solar generator.
Ultimately that ends up saving you valuable time and money. Starting out on an unfamiliar solar powered endeavor can be challenging at times, but with the WindyNation 100 Watt Solar Panel Kit, the process becomes significantly easier.
Excellent Value– When you stop to consider the fact that this DIY solar generator kit includes everything you need, the price point seems very reasonable. Do-it-yourself means you'll save on installation costs, and with a trusted name like WindyNation, high quality products are not only expected but guaranteed,
What To Look For
If trying to decide exactly what you need for a DIY solar generator seems a bit overwhelming, don't worry we have you covered. In this section we've outlined the main segments of a DIY solar generator, so you know just what to look for when building your kit.
Solar Panel

When looking for the perfect solar generator kit, one of the top priorities is the solar panel itself. There are a few details that should be considered such as size, durability, type, and the total number of panels needed.
Solar panels can range in their measurements. It's important to know how many panels are needed for your electricity consumption so that you can choose a panel that fits properly on your mounting location.
Durability is another essential aspect of solar panels. All of the solar panels included in our list of the 7 Best DIY Solar Generator Kits are constructed from high-quality and long-lasting materials. The more durable your solar panel the longer its lifespan.
Finally, panel type is a factor you may want to consider. Monocrystalline solar panels are more efficient than Polycrystalline panels, though often include a higher price tag. Of course, higher quality solar panels mean faster and more efficient charging.
Charge Controller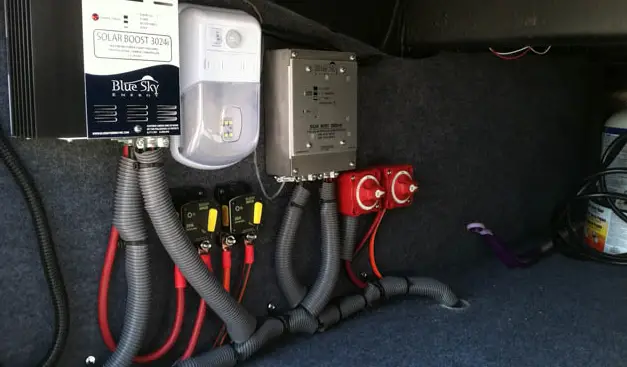 Charge controllers are essential for regulating the amount of power that gets transferred to the battery. In turn, this keeps the battery from incurring any damage due to an excess of charge coming from the solar panels.
The two main types of charge controllers are PWM and MPPT controllers. PWM (pulse-width modulation controller) is the most common and cost-effective type of charge controller, however a MPPT (maximum power point tracking) charge controller can operate more efficiently and work well with a larger solar generator system.
Check out more solar charge controller here.
Mounting kits
Depending on where you plan on mounting your solar panels, you'll want to choose the correct mounting kit. Most of the options on our list of the Best DIY Solar Generators include Z mounting brackets. These types of brackets allow for easy installation on roofs and other flat surfaces.
Although Z mounting brackets are fairly universal, they will not work for every setup. For instance, if you intend on mounting your solar panels on a pole or similar structure, you'll want to choose a proper mounting kit.
Cable Housing & Retention Devices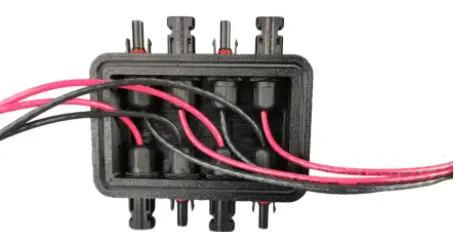 Cable housing and retention devices allow you to run cable wiring through your roof and to your solar panels. The cable housing usually provides a protective waterproof and UV-resistant barrier between the interior and exterior of your RV, boat, or home.
Cable Branch Connectors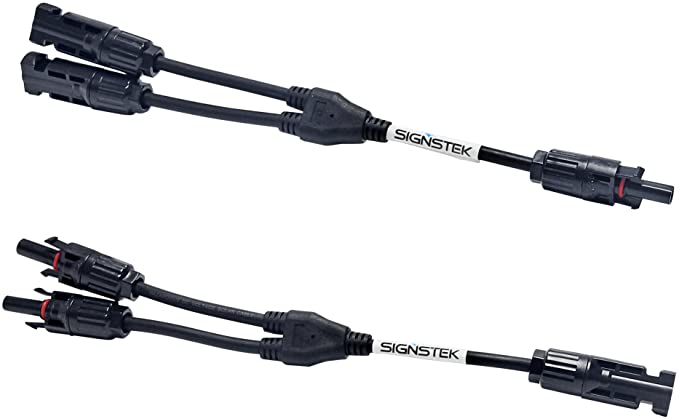 In order to connect multiple solar panels to achieve your desired energy output, you'll need branch connectors. Branch connectors allow you to attach multiple solar panels to one system. Quality is important with these connectors.
Look for branch connectors that are both waterproof and dustproof, so you can be confident that they'll last in an outdoor environment.
Inverter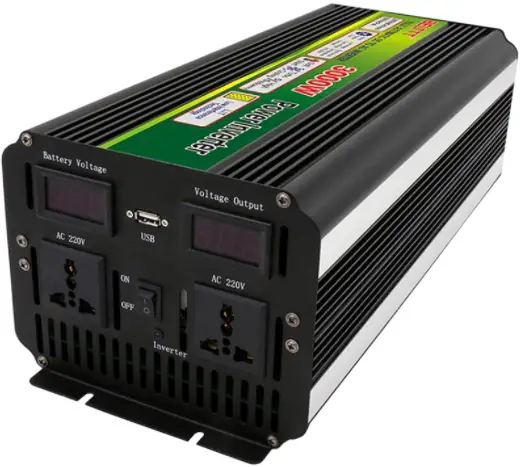 An inverter is essentially the piece of equipment that enables you to provide power to all of your everyday devices and appliances. By converting DC energy to AC energy, the inverter makes all of the stored solar energy accessible.
Some of the DIY solar generator kits on our list include inverters, while others will require the addition of an inverter to complete the overall setup. The output capacity of your inverter is important to note, as you want to have a wattage output that aligns with your desired energy consumption.
Battery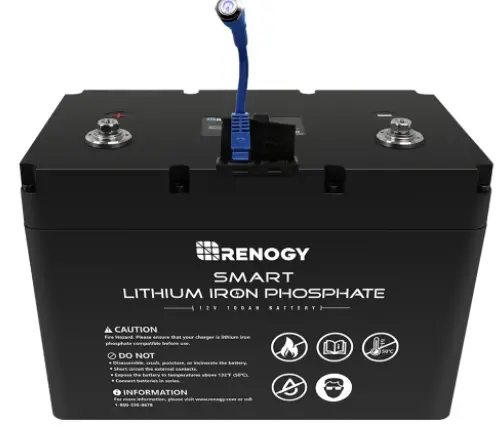 Only one of the DIY solar generators featured above includes a battery, but in order to store all of that free solar energy, a battery is a critical component.
When looking for a solar generator battery, or multiple storage batteries in the case of larger solar setups, you'll want to choose one that is built to last. No matter if you're powering an RV or cabin, the battery is what provides the lasting energy.
The two most popular and types of deep cycle batteries available today are made with Lead Acid and Lithium Ion technology. When it comes down to it, both options are effective, but Lithium Ion batteries being are generally more efficient, long lasting, and costly.
Why use a DIY Solar Generator?
For those who are still on the fence when it comes to the benefits of DIY solar generators, we've compiled a list of the major advantages DIY solar generators have to offer.
Gas Generator vs Solar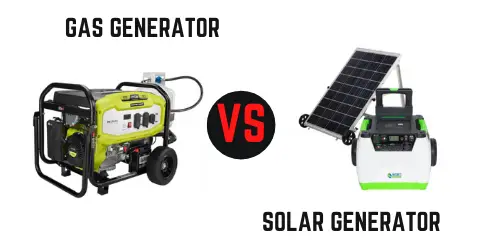 Why choose a solar generator instead of a gas generator? First of all solar generators are not only better for the environment, but also eliminate the health and safety concerns that come along with gas generators.
These safety concerns include hazardous fumes and fire danger. On the other hand, solar generators can be safely used indoors.
Additionally, solar generators are environmentally friendly and use 100% renewable energy. Due to that fact, solar generators end up saving you money in the long run and can function completely off-grid without the need for continuous fill up or regular maintenance.
Learn More: Difference between gas & solar generator here
Cost comparison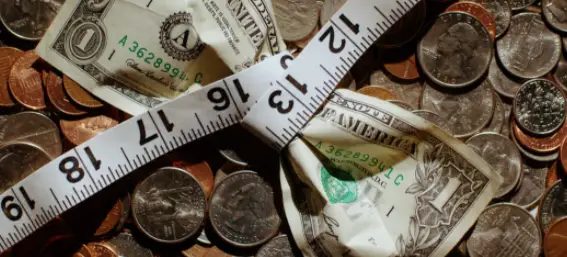 One of the most appealing aspects of solar generators is their ability to pay for themselves in a short amount of time. Other types of generators, such as gas powered models, require a large initial investment as well as a continued investment in fuel and potential maintenance or repair.
Once all the required components of a solar generator kit have been purchased, there is no additional cost to run the generator. Using readily available and free solar energy, you'll quickly recoup your initial investment with all your energy savings.
Built to Last
Another great thing about DIY solar generators is their durability. As you can probably tell by the long warranties, the materials used to make both the solar panels and additional accessories are superior quality.
The solar panels included in these DIY solar generator kits are meant to provide decades of power with minimal issues. You can expect your solar panels to last anywhere from 25-30+ years. DIY solar generators are a smart investment when planning for the future.
DIY Generator Provides More Power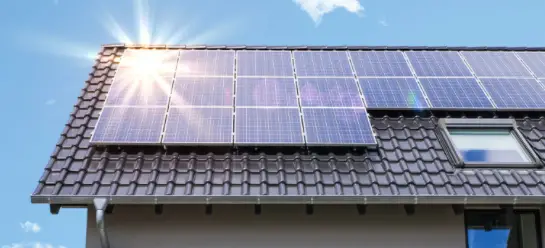 By purchasing a ready-made generator you are limiting your total power output to the capacity of that specific generator. DIY solar generators don't have set limits, so you can choose the exact amount of power you need for your own circumstances.
The kits on our list all provide a solid base to start with, but additional power can easily be achieved.
Customize To Your Liking
One of the best parts of DIY solar generators is their customizable nature. You won't be stuck with a solar generator system made entirely from stock parts. Your choice of batteries, inverters, solar panels, charge controllers, and even brackets and cables, comes down to personal preference.
The customization aspect lets you fine tune your DIY solar generator to function the way you want and power everything you need.
Ability to Expand & Upgrade
No one wants to be stuck with a generator that doesn't provide them with the energy they require. Luckily DIY solar generators don't have that problem. Once you decide to tackle a DIY solar project, you'll become more familiar with the internal workings of the system.
This knowledge will help in the case of needed repairs or when the time comes for an upgrade. Seeing as you aren't tied down to any specific equipment, you can upgrade your batteries, panels, etc., as your energy consumption changes over time.
Huge Savings over Buying Stock
There are several integral parts of a solar generator. DIY solar generators allow you the freedom to hand-select the brand and model that works best with your setup.
You can search for the best deals, many of which have been included in our list, instead of going all in on a non-customizable and often expensive stock option. Having the option to pick and choose can lead to sizable savings.
How to Put Together DIY Solar Generator
DIY solar generators are relatively simple to piece together and install. Here is a brief description so you can have a general understanding of the process. When putting together your own solar generator always refer to the instruction manuals.
First, your solar panel or panels should be mounted in an area with unobstructed and adequate access to the sun.
The second step is to wire the solar panels to the charge controller in order to regulate the transfer of power to the battery.
The next step is to connect your charge controller to your battery so that the collected solar energy can be stored.
Finally, connect your battery to your inverter to allow the DC current to be converted to usable AC current.
Now you're ready to plug in all of your devices and enjoy your new DIY solar generator. For a more detailed look at the installation process, check out this guide on how to build a solar generator.